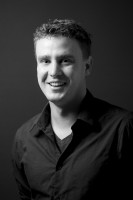 KoFaS gGmbh
Disicpline: Anthropology
Research interests: Right wing extremism; Hooliganism; Diversity and (Anti-)Discrimination; Gender and Migration in fan cultures; Dialogue between fans and clubs
---
Selected publications
Claus, R. and Gerke, M. (2016). Umstrittene Traditionen. Fußballfans in den USA. In Transparent Magazin 16/2015. pp. 50 – 57.
Aumeier, H. and Claus, R.  (2015). Von den Tribünen zum Gezipark. Fußballfans in der Türkei zwischen Nationalismus und Protest. In: Endemann, M., Gabler, J., Claus, R. and Dembowski, G. (Eds.). (2015). Zurück am Tatort Stadion – Diskriminierung und Antidiskriminierung in Fußball-Fankulturen. Göttingen, Germany: Werkstatt. pp. 275 – 285.
Claus, R. and Pilz, G. A. (2015). Zwischen Diskriminierung und Solidarität – über Fußballfans und Rassismus. In: Migration und Soziale Arbeit, 3/2015. Weinheim: Beltz Juventa. pp. 226 – 232.
Endemann, M., Gabler, J., Claus, R. and Dembowski, G. (Eds.). (2015). Zurück am Tatort Stadion – Diskriminierung und Antidiskriminierung in Fußball-Fankulturen. Göttingen, Germany: Werkstatt